Information Links
These links are provided in order to provide you with easy access to relevant VFW and other external websites. Please take the time to review each link for the information or benefits their sites may contain.
Please do not send requests to add unsolicited links to this page.
They will be deleted and not read or answered.

VFW Headquarters


VFW Department
of Virginia



VFW Auxiliary
Related Sites
National Call Center for Homeless Veterans
Call 1-877-4AID VET (1-877-424-3838)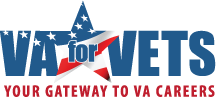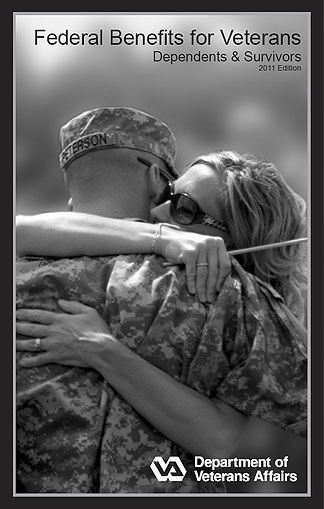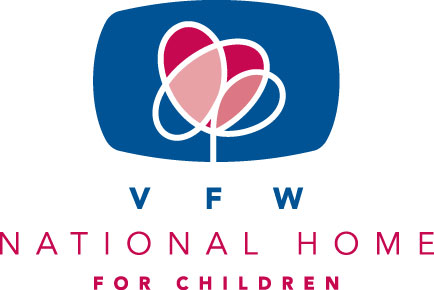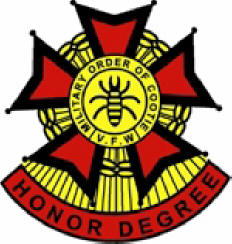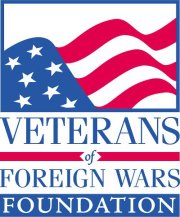 Click for PTSD Information



Be sure to take a look at VFW 392's Showcase of Items that are for sale at the Post 392 Canteen!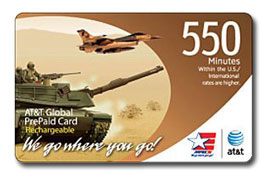 Additional Veterans Affairs Links
Below are additional web-sites that provide information on Veterans benefits and how to file/ask for them. Accordingly, there are many sites that explain how to obtain books, military/medical records, information and how to appeal a denied claim with the VA. Please pass this information on to every Veteran you know. Nearly 100% of this information is free and available for all veterans, the only catch is: you have to ask for it, because they won't tell you about a specific benefit unless you ask for it. You need to know what questions to ask so the right doors open for you and then be ready to have an advocate who is willing to work with and for you, stay in the process, and press for your rights and your best interests.
If you find a broken link, please send an e-mail to
webmaster@vfw392.org
with the link copied into the body of the message.
If the text is too small to read, you can zoom in and out by holding your Ctrl key down while pressing the + or - keys on your PC or Tablet, or use the Zoom function on your mobile device.
Alcohol Awareness Council http://alcohol.org
American Lung Association http://lung.orgAppeals of VA Decisions http://www.warms.vba.va.gov/admin21/m21_1/mr/part1/ch05.doc
Board of Veteran's Appeals http://www.bva.va.gov/index.asp
Center for Minority Veterans http://www1.va.gov/centerforminorityveterans/
Center for Women Veterans http://www1.va.gov/womenvet/
College Guide for Veterans and Service Members https://online.maryville.edu/blog/college-guide-for-veterans-and-servicemembers/
Compensation for Disabilities Associated with the Gulf War Service http://www.warms.vba.va.gov/admin21/m21_1/part6%20/ch07.doc
Compensation Rate Tables, 12-1-03 http://www.vba.va.gov/bln/21/Rates/comp01.htm
Department of Veterans Affairs Home Page http://www.va.gov/
Directory of Veterans Service Organizations http://www1.va.gov/vso/index.cfm?template=view
Disability Examination Worksheets Index, Comp http://www.vba.va.gov/bln/21/Benefits/exams/index.htm
Due Process http://www.warms.vba.va.gov/admin21/m21_1/mr/part1/ch02.doc
Duty to Assist http://www.warms.vba.va.gov/admin21/m21_1/mr/part1/ch01.doc
Electronic Code of Federal Regulations http://www.gpoaccess.gov/ecfr/
Evaluation Protocol for Gulf War and Iraqi Freedom Veterans with potential exposure to depleted uranium (DU) http://www1.va.gov/vhapublications/ViewPublication.asp?pub_ID=1158
Forms and Records Request http://www.va.gov/vaforms/
Geriatrics and Extended Care http://www1.va.gov/geriatricsshg/
Guideline for Chronic Pain and Fatigue MUS-CPG http://www.oqp.med.va.gov/cpg/cpgn/mus/mus_base.htm
Gulf War Veterans http://www.gulfwarvets.com/
Hearings http://www.warms.vba.va.gov/admin21/m21_1/mr/part1/ch04.doc
Homeless Veterans http://www1.va.gov/homeless/
HSR&D Home http://www.hsrd.research.va.gov/
Index to Disability Examination Worksheets C&P exams http://www.vba.va.gov/bln/21/benefits/exams/index.htm
M10 for spouses and children http://www1..va.gov/vhapublications/ViewPublication.asp?pub_ID=1007
M21-1 Table of Contents http://www.warms.vba.va.gov/M21_1.html
Mental Disorders, Schedule of Ratings http://www.warms.vba.va.gov/regs/38CFR/BOOKC/PART4/S4_130.DOC
Mental Health Program Guidelines http://www1.va.gov/vhapublications/ViewPublication.asp?pub_ID=1094
Mental Illness Research, Education and Clinical Centers (MIRECC) http://www.desertpacific.mirecc.va.gov/
Mesothelioma Group Veterans Assistance http://www.mesotheliomagroup.com/veteran-assistance/
MS (Multiple Sclerosis) Centers of Excellence http://www.va.gov/ms/
My Health e Vet http://www.myhealth.va.gov/
National Association of State Departments of Veterans Affairs http://nasdva.us/
National Center for Health Promotion and Disease Prevention http://www.prevention.va.gov/
Neurological Conditions and Convulsive Disorders, Schedule of Ratings http://www.warms.vba.va.gov/regs/38cfr/bookc/part4/s4%5F124a.doc
OMI (Office of Medical Inspector) http://www.medicalinspector.va.gov/
Online VA Form 10-10EZ https://www.1010ez.med.va.gov/sec/vha/1010ez/
Parkinson's Disease and Related Neurodegenerative Disorders http://www.research.va.gov/funding/solicitations/docs/parkinsons.pdf
Peacetime Disability Compensation http://frwebgate.access.gpo.gov/cgi-bin/getdoc.cgi?dbname=browse_usc&docid=Cite%3A+38USC1131
Pension for Non-Service-Connected Disability or Death http://www.law.cornell.edu/uscode/usc_sup_01_38_10_II_20_15.html
Persian Gulf Registry - This program is now referred to as Gulf War Registry Program (to include Operation Iraqi Freedom) as of
March 7, 2005: http://www.gulflink.org/gwr/registry.htm
Persian Gulf Veterans' Illnesses Research 1998, Annual Report To Congress http://www.research.va.gov/resources/pubs/pgulf98/
Persian Gulf Veterans' Illnesses Research 2002, Annual Report To Congress http://www.research.va.gov/resources/pubs/GulfWarRpt02.cfm
Phase I PGR http://www1.va.gov/vhapublications/ViewPublication.asp?pub_ID=1004
Phase II PGR http://www1.va.gov/vhapublications/ViewPublication.asp?pub_ID=1005
Policy Manual Index http://www.va.gov/publ/direc/eds/edsmps.htm
Power of Attorney http://www.benefits.va.gov/WARMS/docs/admin21/m21_1/mr/part1/ch03/pt01_ch03_toc.doc
Project 112 (Including Project SHAD) http://www.publichealth.va.gov/exposures/shad/
Prosthetics Eligibility http://www1.va.gov/vhapublications/ViewPublication.asp?pub_ID=337
Public Health and Environmental Hazards Home Page http://www.publichealth.va.gov/
Publications Manuals http://www1.va.gov/vhapublications/publications.cfm?Pub=4
Publications and Reports http://www.va.gov/oig/publications/default.asp
QuitDay Smoking Cessation https://quitday.org/support/veterans-quit-smoking/ Records Center and Vault Homepage http://www.rcv.va.gov/index.asp
Request for and Consent to Release of Information from Claimant's Records http://www.va.gov/vaforms/form_detail.asp?FormNo=3288
Research Advisory Committee on Gulf War Veterans Illnesses http://www.va.gov/RAC-GWVI/index.asp
Research and Development http://www.rehab.research.va.gov/index.html
Resources for Veterans Looking to Learn to Code http://www.whoishostingthis.com/resources/veterans-coding/
Survivor's and Dependents' Educational Assistance http://gibill.va.gov/benefits/other_programs/dea.html
Title 38 Index Parts 0-17, 18-199, and 200-299 http://ecfr.gpoaccess.gov/cgi/t/text/text-idx?c=ecfr&tpl=/ecfrbrowse/Title38/38tab_02.tpl
Title 38 Part 3 Adjudication Subpart "Pension, Compensation, and Dependency and Indemnity Compensation http://ecfr.gpoaccess.gov/cgi/t/text/text-idx?c=ecfr&sid=9bea4a35c61920bb960312fd852360a6&tpl=/ecfrbrowse/Title38/38cfr3_main_02.tpl
Title 38 Pensions, Bonuses & Veterans Relief (also § 3.317 Compensation for certain disabilities due to undiagnosed illnesses found here) http://ecfr.gpoaccess.gov/cgi/t/text/text-idx?c=ecfr&sid=9bea4a35c61920bb960312fd852360a6&rgn=div8&view=text&node=38:1.0.1.1.4.1.56.3&idno=38
Title 38 PART 4-Schedule for Rating Disabilities Subpart B—Disability Ratings http://ecfr.gpoaccess.gov/cgi/t/text/text-idx?c=ecfr&sid=9bea4a35c61920bb960312fd852360a6&rgn=div5&view=text&node=38:1.0.1.1.5&idno=38
Title 38 § 4.16 Total disability ratings for compensation based on unemployability of the individual. PART 4 "Schedule for Rating Disabilities Subpart "General Policy in Rating" http://ecfr.gpoaccess.gov/cgi/t/text/text-idx?c=ecfr&sid=9bea4a35c61920bb960312fd852360a6&rgn=div5&view=text&node=38:1.0.1.1.5&idno=38#38:1.0.1.1.5.1.98.11
U.S. Court of Appeals for Veterans Claims http://www.uscourts.cavc.gov/
VA Best Practice Manual for Posttraumatic Stress Disorder (PTSD) http://www.avapl.org/pub/PTSD%20Manual%20final%206.pdf
VA Fact Sheet http://www.va.gov/Final20GWVI-TFReport.pdf
VA Health Care Eligibility http://www.va.gov/healthbenefits/apply/
VA Instituting Global Assessment of Function (GAF) http://www.rehab.research.va.gov/jour/08/45/3/miller.html
VA Life Insurance Handbook http://www.insurance.va.gov/sglisite/handbook/handbook.htm
VA Loan Lending Limits and Jumbo Loans http://valoans.com/va_facts_limits.cfm
VA MS Research http://www.va.gov/ms/multiple-sclerosis-research.asp
VA National Hepatitis C Program http://www.hepatitis.va.gov/
VA Office of Research and Development http://www.research.va.gov/
VA Trainee Pocket Card on Gulf War http://www.va.gov/OAA/pocketcard/gulfwar.asp
VA WMD EMSHG http://www.va.gov/vhaemergencymanagement/ and http://www.va.gov/VHAEMERGENCYMANAGEMENT/VHA_OEM_About.asp
VA WRIISC-DC http://www.warrelatedillness.va.gov/WARRELATEDILLNESS/dc/contactus.asp
VAOIG Hotline Telephone Number and Address http://www.va.gov/oig/hotline/default.asp
Vet Center Eligibility - Readjustment Counseling Service http://www.va.gov/rcs/Eligibility.htm
Veterans Benefits Administration Main Web Page http://www.vba.va.gov/
Veterans Legal and Benefits Information http://valaw.org/
VHA Forms, Publications, Manuals http://www1.va.gov/vhapublications/
VHA Programs - Clinical Programs & Initiatives http://www.va.gov/health/orgs.asp
VHA Public Health Strategic Health Care Group Home Page http://http://www.publichealth.va.gov/about/pubhealth/index.asp
VHI Guide to Gulf War Veterans Health http://www.publichealth.va.gov/vethealthinitiative/gulfwar.asp
Vocational Rehabilitation http://www.vba.va.gov/bln/vre/

VONAPP online
http://vabenefits.vba.va.gov/vonapp/main.asp
WARMS - 38 CFR Book C
http://www.warms.vba.va.gov/bookc.htm
Wartime Disability Compensation
http://frwebgate.access.gpo.gov/cgi-bin/getdoc.cgi?dbname=browse_usc&docid=Cite%3A+38USC1110
Welcome to the GI Bill Web Site
http://www.gibill.va.gov/
What VA Social Workers Do
http://www.socialwork.va.gov/socialworkers.asp
Copyright © 2010-2019 Veterans of the Foreign Wars of the United States and Veterans of the Foreign Wars of the United States Post 392.
All rights reserved. Privacy Policy